A) 23.5 Karat gold for our traditional Kintsugi

B) Gold Effect designed to reduced cost about 60% while virtually is indistinguishable from real gold.
---
Below are photos and a video showing both options
---
23.5K Gold Process Example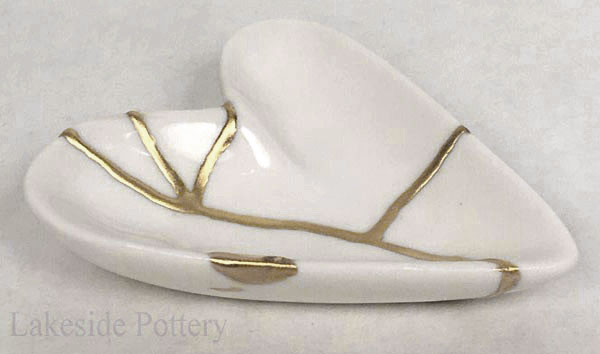 The above example is made using the traditional Kintsugi principals with 23.5 Karat gold powder.


---
Gold Effect Metal Process Example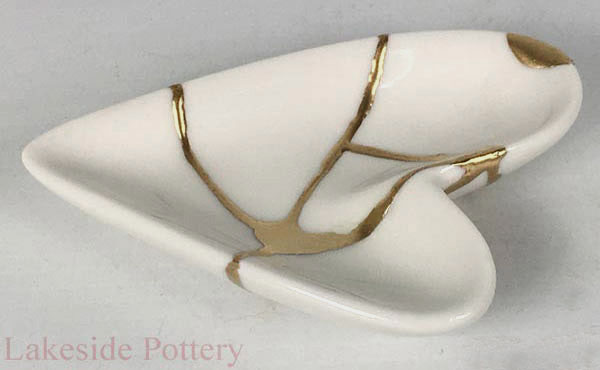 We have developed a blend of metals creating a durable realistic gold effect which is virtually indistinguishable from real gold. We developed this application of the gold effect due to the high demand for the lower cost product.
This gold effect process can be accomplished thanks to polymer technology and fine metal grinding techniques keeping within the traditional concept but with state of the art process and materials. These materials are stronger and have greater longevity than the ancient lacquer methodology. We use a proprietary mix of metals encapsulated within a oxygen-free and water-resistant clear compound, which is highly resistant to scratches and any sort of erosion. The gold effect is created with a mix of pure brass, copper and zinc.